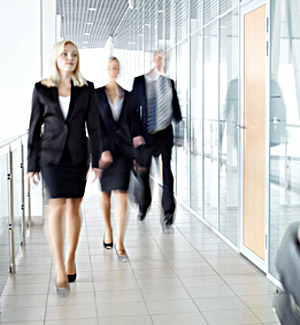 Successful businesses are shaped by executives with a clear vision, and molded by employees who are committed to carrying out corporate objectives with analytical expertise.
An effective interaction between a goal-oriented management and steadily performing employees creates excellence, high quality and job satisfaction. Varied competencies generate synergies. Difficult situations are perceived as challenges and mastered.
These processes are what our professional work is based on. As a personnel-consulting agency, we provide support in the qualified filling of posts––a filling that lies in the interest of both the firm and the employee. We offer professional advice on workforce expansion and staff management. We develop adequate career strategies with and for candidates.
Please visit the following pages to learn more about our range of services and mode of operations. We are at your service for any further information you may need. So please contact us directly for an educational, one-to-one conversation.
Welcome!